Preview the latest headlines right from your browser's toolbar.
If you would like to install the Natural News Toolbar for Safari (desktop computers only), please use the follow guide to assist you. For this demonstration we are using Windows 7. Your screen may look different based on your computer's operating system.
You must use Safari during this installation.
Click here to add the Natural News toolbar to Safari.
A dialog box should appear asking you if you want to open or save the file. For this demonstration, click the "Open" button.
Please note, If you are using Safari for Mac, the extension will automatically download to your downloads folder. You will need you double-click and run the extension file from there.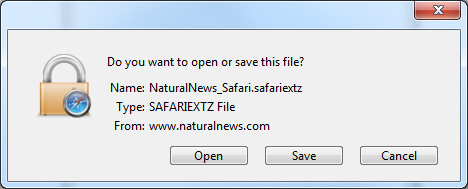 Safari will now ask if you wish to install the extension. Click the "Install" button.

Once the extension is installed, you will see a leaf icon near the top-left corner of the browser.

Congratulations. You have successfully installed the Natural News Toolbar.
Click the leaf icon and a drop down menu will appear
that lists current Natural News articles. Click on any article headline to be taken to that page on NaturalNews.com.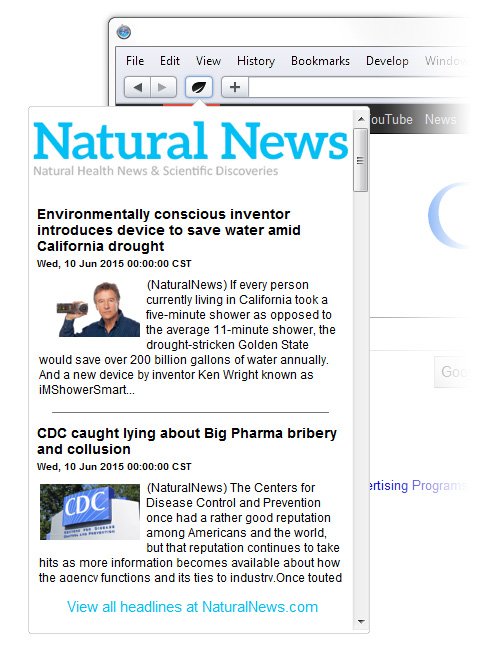 Do you have more questions or still need more help? Contact support.
Got a suggestion or idea for a tutorial you'd like to see? Let us know.
Want to report a bug? Report a bug.