Preview the latest headlines right from your browser's toolbar.
If you would like to install the Natural News Toolbar for Internet Explorer (Windows desktop computers only), please use the follow guide to assist you. For this demonstration we are using Windows 7. Your screen may look different based on your computer's operating system.
We recommend using Internet Explorer during this installation.
Click here to download the Natural News toolbar for Internet Explorer.
You will be prompted to Open or Save the file "naturalnews_ie.zip."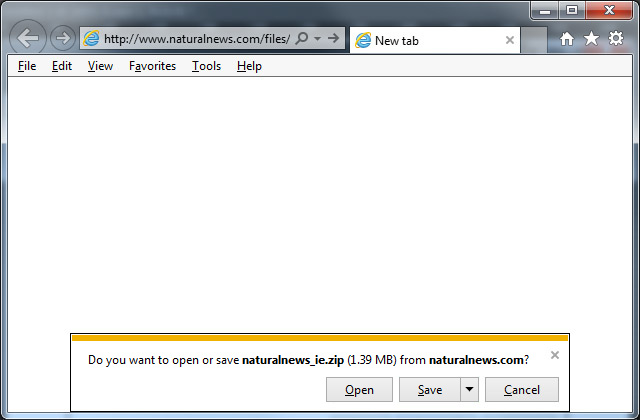 You can save the file anywhere on your computer but for this demonstration we recommend clicking the "Open" button.
Once downloaded, Internet Explorer will ask you again if you wish to open or save the file. Click "Open."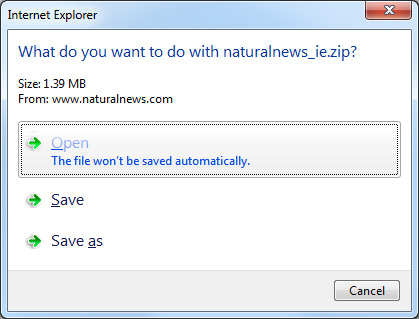 Windows will unzip the file and open a new window that contains a new file called "NaturalNews_IE.exe." Double-click this file to begin the toolbar installation.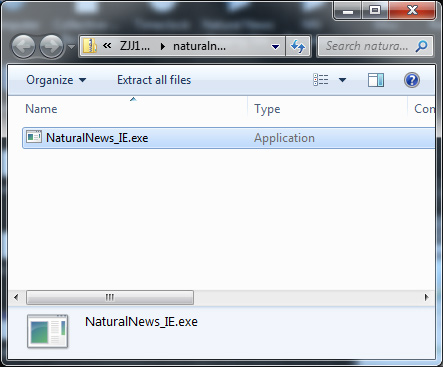 Windows will now ask you if you want to allow the toolbar to be installed. Click the "Yes" button.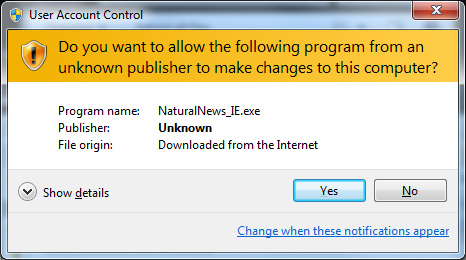 The toolbar installation will now alert you that it needs to close all browser windows that you have open. Click "Yes" to proceed.

The Natural News Toolbar installation will now begin. Click the "Next" button to continue.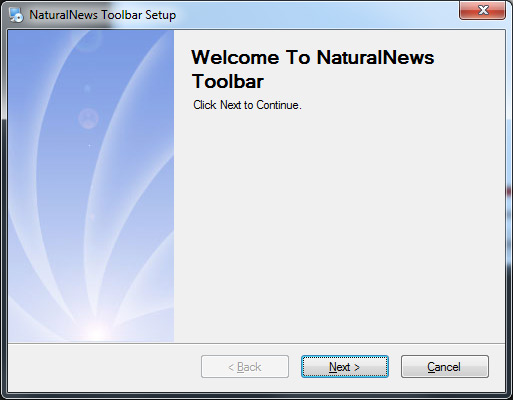 The installation should only take a few seconds. You should now see an "Installation Successful" screen. Click "Finish" to continue.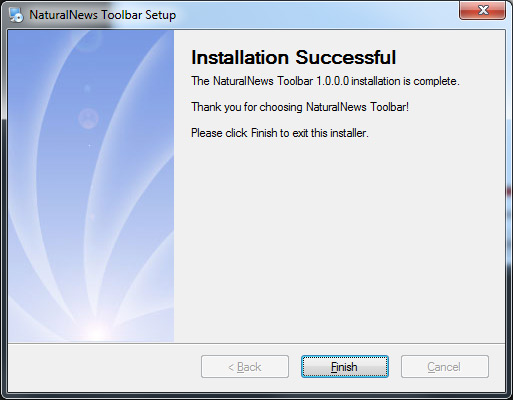 Now open Internet Explorer again. You should see a message that the toolbar is ready for use. Click "Enable" to continue.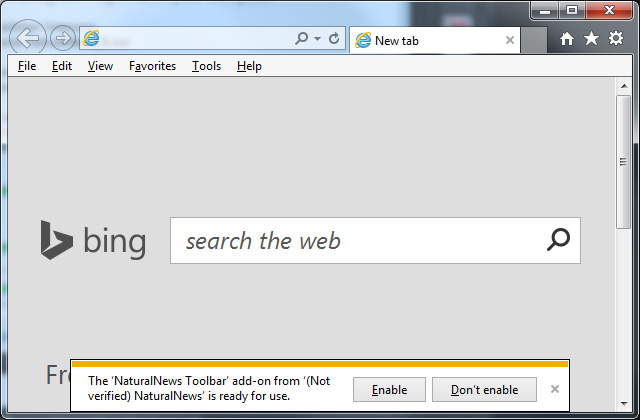 The NaturalNews toolbar should now be visible in the browser (small green leaf icon). Clicking the icon will display a drop down panel showing the most recent Natural News articles.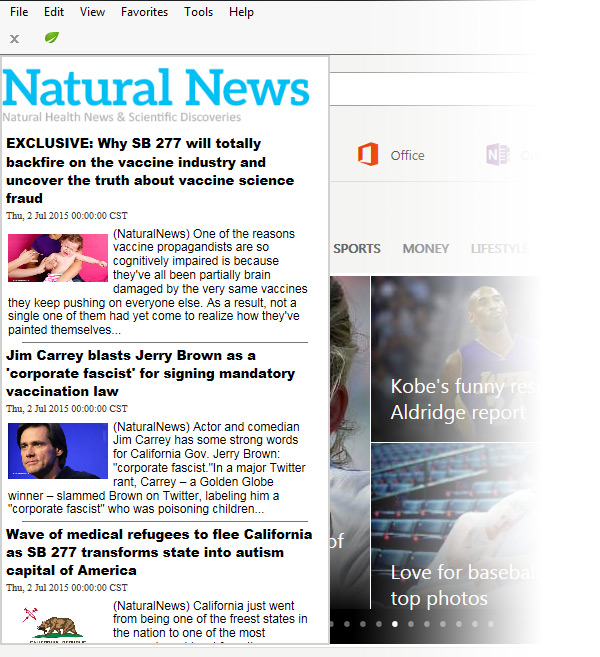 Congratulations. You have successfully installed the Natural News Toolbar.
Do you have more questions or still need more help? Contact support.
Got a suggestion or idea for a tutorial you'd like to see? Let us know.
Want to report a bug? Report a bug.